MEDIHEAL N.M.F AQUARING AMPOULE MASK PACK - 10PCS
SKU:
M5
RM 139.00
Water system of N.M.F (Natural Moisture Factor) helps provide & pumps abundance of moisture to your skin, instantly moisturized.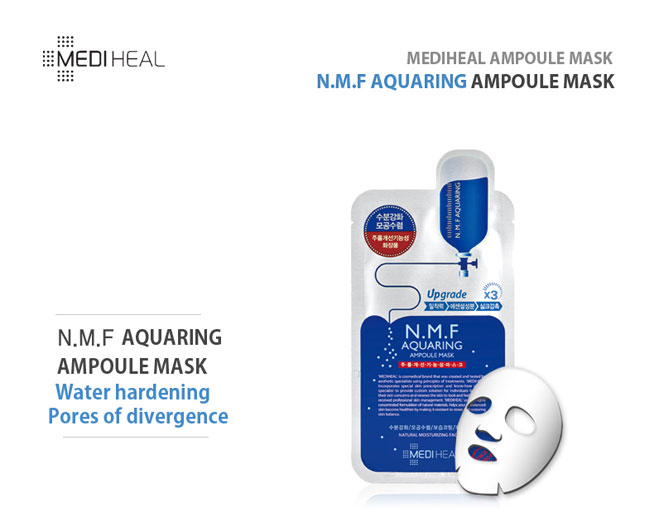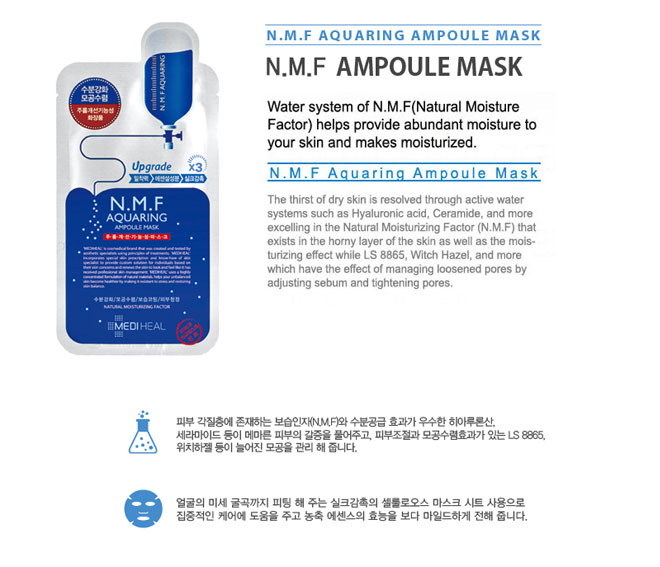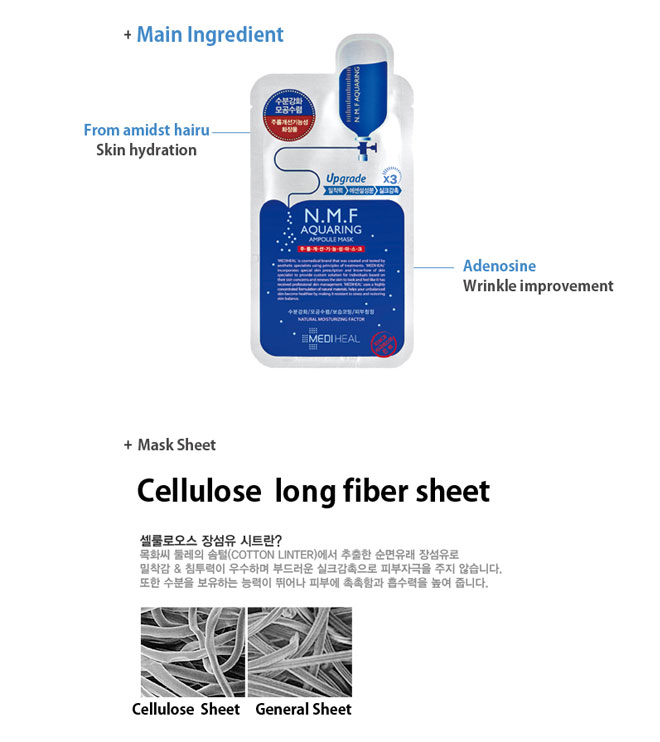 HOW TO APPLY
1) WASH YOUR FACE CLEANLY.
2) SPREAD THE MASK EVENLY ON YOUR FACE.
3) APPLY IT BY SPREADING WITH YOUR FINGERS.
4) THE HIGHLY CONCENTRATED INGREDIENTS WILL BE BEGIN TO BE ABSORBED IMMEDIATELY UPON APPLICATION.
5) LEAVE ON FOR 20-30 MINUTES ON YOUR FACE.
6) AFTER REMOVING THE MASK, MASSAGE THE LEFTOVER INGREDIENTS INTO YOUR FACE.
PRODUCT INFORMATION
Product Name : Mediheal N.M.F Aquaring Ampoule Mask
Capacity : 25ml/pc
Manufacturer : Made in Korea
EFFECT
Moisturizing, Power of Locking Water In the Skin
Please Login to post review.